For The Love of Hair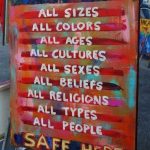 All of our services are gender neutral. We value each of our guests' needs and welcome diversity in all races, religions, sizes, colors, ages, cultures, sexes, beliefs…all humans are valued, are safe, are loved, and welcomed to be our guests.
HAIR SERVICES YOU'LL LOVE
Have you ever found that understanding prices in a salon can be complicated? We hear you! To uncomplicate—here is how we do our pricing at Studio Wish. All services are based on time needed as well as products (elements) needed to achieve your desired results so that you love your hair each and every time.
Let's talk haircuts:
If your hair is short over your ears, what could be considered short hair trim, basic haircut, that takes about 30 minutes, then go for Precision 2.
Example – Precision 2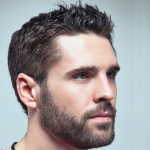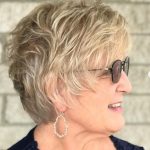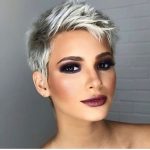 ---
Have a more complex haircut with a bald fade, shaved sides, long top – something that requires more precision – than you may need to schedule out more time by upgrading to the longer time service like a 45-minute Precision 3.
Example – Precision 3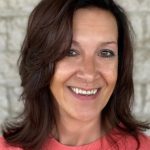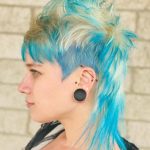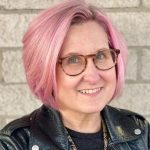 ---
Need more time than 45 minutes, looking for a new look, your hair is below your shoulders, Rapunzel, extremely thick, or you just want an hour with your stylist—go for the 60-minute Precision 4. Could be the glass slipper you've been looking for.
Example – Precision 4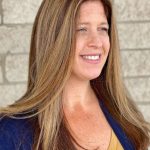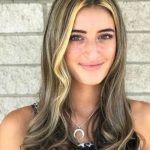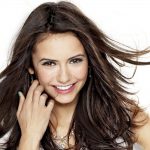 No matter what your Wish, we have the right service time for you. Have questions, please call, we'd love to help make your hair dreams come true.
---
Precision Hair Cut & Finished Look
All haircuts include complimentary finished style.
Precision 1
$15.00+
Fringe, Beard or Neck Trim (dry hair) 15 min
Precision 2
$39.00+
"Quinn" Short (cut over ears) 30 min
Precision Cut 3
$45.00+
"Miah" Medium Length 45 min
Precision Cut 4
$62.00+
"Rapunzel" Long or Thick Hair 60 min
Embrace Your Inner Curl
Curly Cut, New Client or New Look
60 min | $120.00+
Curly Cut Maintenance Trim
45 min | $98.00+
(existing WISH clients)
All curly cuts are performed on dry hair. Please come with your hair clean, detangled, down, without hairband marks and in its naturally curly state.
Get Your Style On - Blowouts
| | |
| --- | --- |
| Short Hair - 30 min | $30.00+ |
| Medium Hair - 45 min | $36.00+ |
| Rapunzel Long Hair - 60 min | $44.00+ |
| Dress Up - Party Hair | $52.00+ |
| Iron Work - Curl or Straight | +$12.00 |
Bridal parties are scheduled upon consultation.
Colour Me Up & Call Me Beautiful
Let's Talk Color!
Have regrowth of ½ in or less. Schedule for a Custom Colour 1.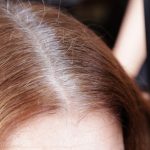 ---
More than a ½ in of regrowth OR need your ends refreshed schedule for a Custom Colour 2.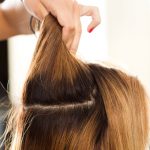 All pricing subject to change based on time and number of elements required to achieve desired look. Color touch-up is based in ½ inch of regrowth. More than a ½ inch will require an extra mix, sauce, color. Scheduling your appointment every 4-5 weeks ensures you are getting your best results without extras needed to match your desired Wish.
---
| | |
| --- | --- |
| Custom Colour 1 - 30 min Root Touch-up | $68.00+ |
| Custom Colour 2 - 45 min Root Touch-up + Pull Through OR Halo | $113.00+ |
| Each Extra Colour | $12.00+ |
Love Lights
Tools: Foil, Saran, Freehand, Colour Boards, Magic Wands
Custom Painting Veil (formerly known as a partial)
Picture a veil over your hair. Painted lights over the top and face frame
No matter what you call it, dimension is the variation between technique used and the results of the desired look.
Verbiage: Foil, Painting, Foliage, Colour Melt, Sombre, Lush Lites, are all based on time and subject to price change based on time, and number of elements needed to perform the desired finished look. Not sure what your heart desires?
Let's chat!
Consultations are a great way to build your beauty roadmap.
Custom Painting 1 Veil (Partial)
45 min | $113.00+
Custom Painting 2 Full
60 min | $135.00+
Custom Painting 3 Veil (+ touch-up a Custom Colour 1)
60 min | $135.00+
Custom Painting 4 Full (+ touch-up a Custom Colour 1)
75 min | $162.00+
Custom Painting 5 THE ANYTHING GOES LOVE LIGHTS FEST
90 min l $240.00+
(Balayage, Foliage, Sombre, Melt, Full-on Lucious)
Extra Colour
$12.00+
TEXTURE Envy Baby, I Feel Ya!
Curl Me Up or Straighten Me Out
(Bodywave, Texture Wave or Straightening)
| | |
| --- | --- |
| Perm it Baby! | $120.00+ |
| Set Me Straight Smoothing | $250.00+ |
| Brazilian Blowout | $250.00+ |
| ProAddiction Smoothing | $450.00+ |
| Long Locks or Special Wrap, per Addition | +$20.00 |
Upgrades - Show Your Hair Some Lovin'
Keratin—botox for hair elastin and collagen
Get Your Shine On
Luxury Conditioning Services
Not a standalone service.