About Us
WITHOUT FAITH,
THERE'S NO SUCH THING AS A WISH
Just a castle full of modern-day badass fairy godmothers making all your beauty wishes come true.
---
CALLING ON ALL THE FORCES OF NATURE

… Who We Are

Studio Wish is a classroom/ nebula for talented stylists who are truly juiced about their craft. Here, they can come learn, evolve, discover, and become their best and highest selves while making their clients feel like a million trillion bucks.
USING OUR POWERS FOR GOOD

… The Wish Experience

Granting wishes for envy-inducing hair takes expertise and our special brand of magic. We do it by encapsulating the Wish mantra, Seek First To Understand. We connect with clients by asking the right questions and really listening to their answers.

Then we diagnose and address their issues, always with the goal of achieving bomb-ass, sexy hair that's easy to maintain.

Finally, we prescribe solutions from cut to color to treatments. We don't keep our secrets to ourselves: by teaching skills and knowledge relevant to our clients' uniquely glorious mane—like how much product to use, or how to hold styling tools—we strive to ignite our clients' love affair with their hair.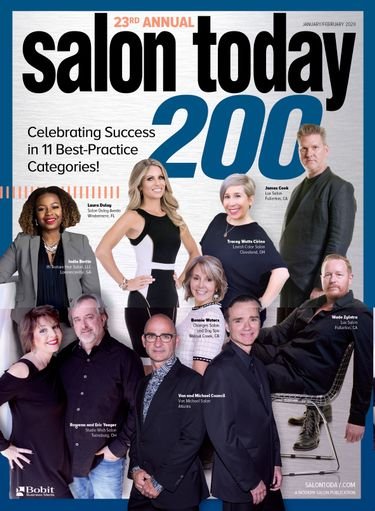 WISH CHICS, ASSEMBLE!

… Our Team

The Wish Chics are the hair-obsessed stylists who make wishes come true. We specialize in precision cutting, textured curly hair, we can do it all with a wave of our wand and with a smile.
YOU'RE GORGEOUS

… Our Clients

A glorious mix-mosh of ages, aesthetics, personality types and demographics, our clients have one thing in common: the desire to reveal their most authentically amazing, fierce and fabulous side for the world to behold and bow down to.
POTIONS AND TINCTURES

… Our Product Lines

We carry Amika because their diverse range of products for all types is as all-inclusive as we are. They're cruelty-free, eco-friendly, clean, green, and fun af.

We carry Davines because their luxe, premier products align with the quality we insist on, and their model of sustainable beauty clears our high bar for ethics.

We carry Deva, because we are textured-hair specialists and these products deliver the good goods to our curly queens. Almost all our team is Deva trained and can do the Curly Girl cut like no one's business.
WHAT WE GET DOWN WITH

… Giving Back

It's A Hair Affair

We provide high-quality wigs for patients undergoing chemotherapy. Thanks to our Wig Fund, we never have and never will charge a penny to make our Hair Affair clients feel beautiful, confident and cared for.

Support for It's A Hair Affair includes our Holiday Angel Tree and other fundraisers. Click here for upcoming happenings and to donate to the Wig Fund.

In The Community

We are annual sponsors of Rock the Park Twinsburg and other local events and contests, because we thrive on being out and about and in touch with our community.
WONDERFULLY WEIRD

… About Rowena
Never call me normal.

Though Studio Wish is not about me, as its leader I set the tone for our culture through my own example. I don't believe in generational designations. I consider myself a Perennial (thaaanks, Gina Pell!) in that I relate to every generation. I don't like putting anyone, including myself, in a box. This inclusivity is at the core of our culture at Wish Studio.

I can tell it's kicked in whenever I read client reviews and see the same buzzwords popping up: Teamwork. Listen. Connect. Care. Smile. Attention. Love. Feel. I see these, and I know it's all clicking.

Because I treat my team the way I expect them to treat their clients, that synergy comes organically and effortlessly.